Profiling
Our in-house high-speed Amada turret punch enables us to offer a quick turnaround of products as part of our complete sheet metal & fabrication service or for the supply of profiled blanks. This machine is complimented with state-of-the-art cad cam software and highly skilled staff.
Turret punching is considered a very cost-effective process. In addition to this, we have a large tooling library which often means no additional tooling costs will be added to your quotation.
A turret punch pierces holes and nibbles profiles. Tooling used is round, obround, square, rectangular, and louvre. Piercing and nibbling leaves a highly accurate & clean edge. Unlike laser cutting, punching does not oxidise the edges of the sheet or leave spatter.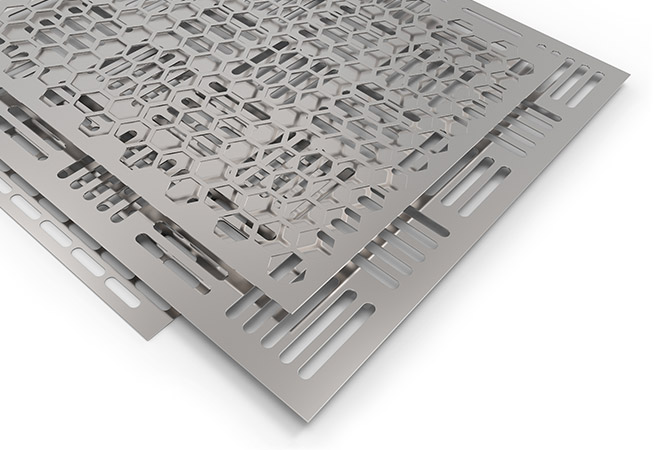 AMADA TURRET PUNCH
Press capacity: 30 tons
Max sheet size: 2.5m x 1.25m (Auto-reposition enables longer blanks to be processed)
Sheet thicknesses: from 0.9mm to 6mm mild steel & 3mm stainless steel
Thick turret: 44 stations (2 auto index)
Punch accuracy: (0.127mm)
Where laser cutting is required, we can source profiles quickly and competitively priced from trusted suppliers.